Someone Just
Invented The Perfect
Black T-shirt

by: David Azzarello - August 2018
Every guy needs that perfect black tee, so it's no wonder why many brands are dying for that top spot. Sebastian Fierri is emerging as the clear winner with their E.L.S. Egyptian cotton tee. Let's dive into how this ultimate black T-shirt was created.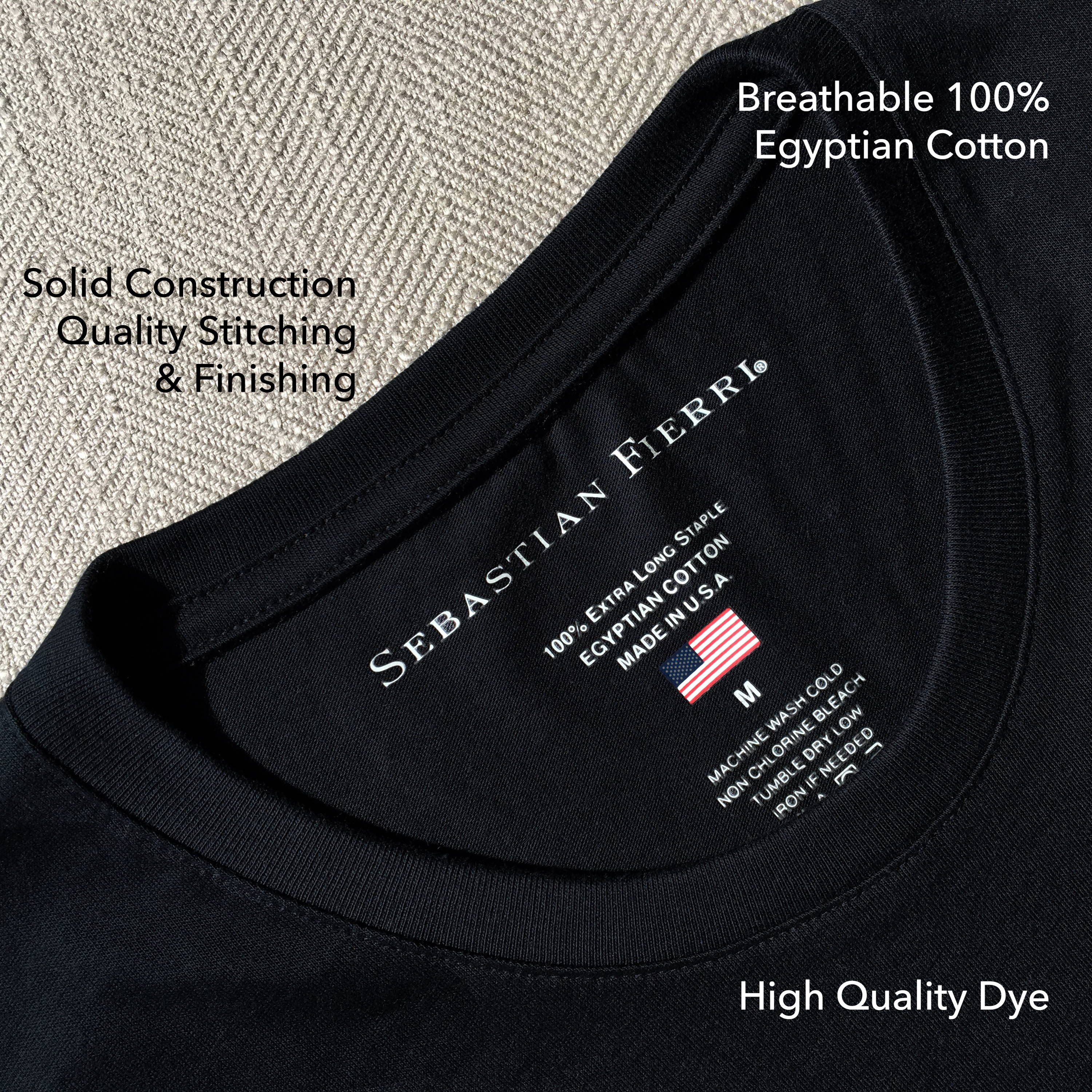 This is huge. You've seen high-end bed sheets use this fabric, but never done right in a premium tee. Without getting too technical

, ELS Egyptian cotton is soft. Like really, really soft. The kind of soft that you notice all day long. It's like magic cotton. Only it's not magic. It's real. And Fierri made it into a t-shirt.
Okay, softness is great. But why is Egyptian cotton such a game-changer? So glad you asked:
It's Lightweight and Breathable
A good black t-shirt should be versatile. Fierri specifically designed theirs to be lightweight and breathable enough to work out, but premium enough to use for a night out.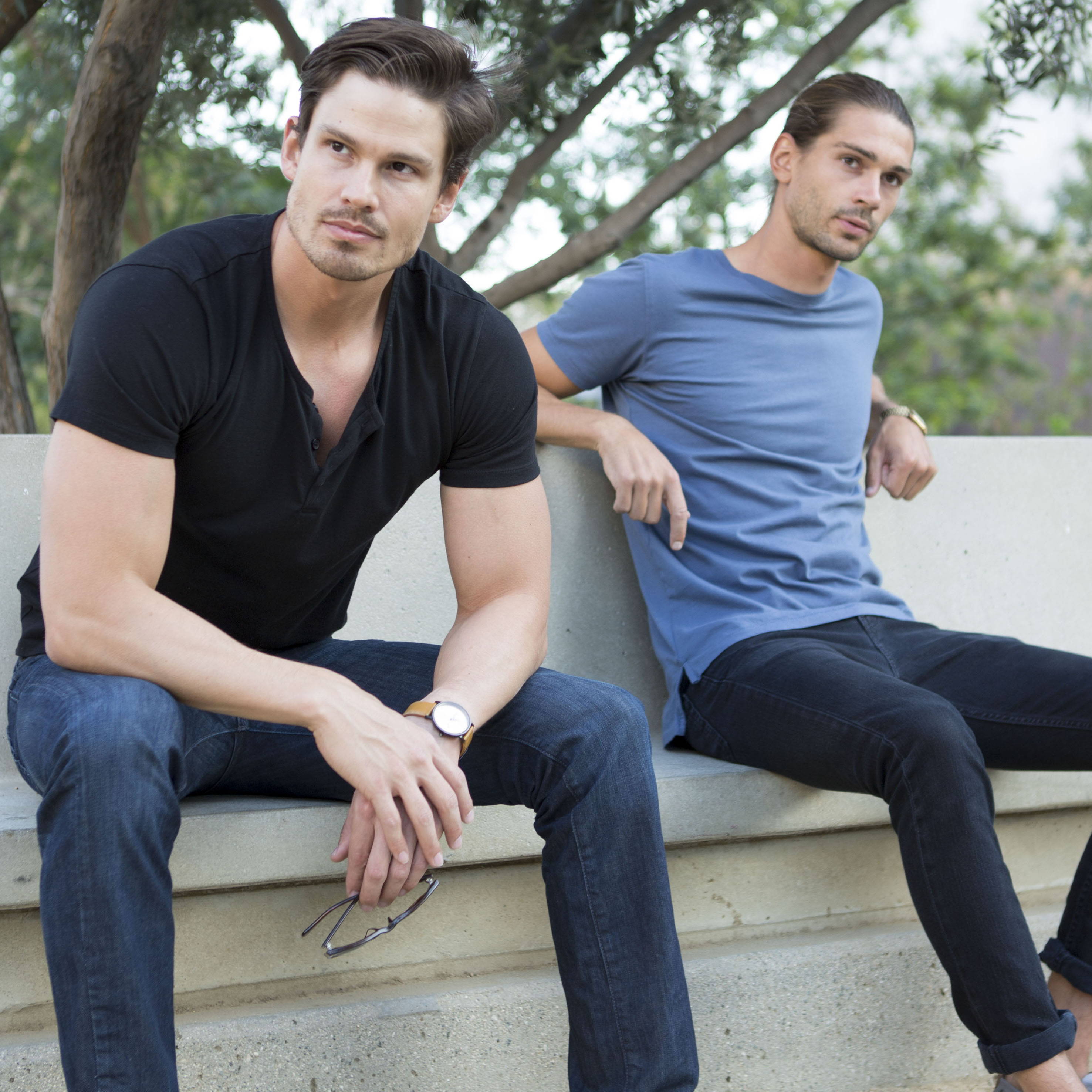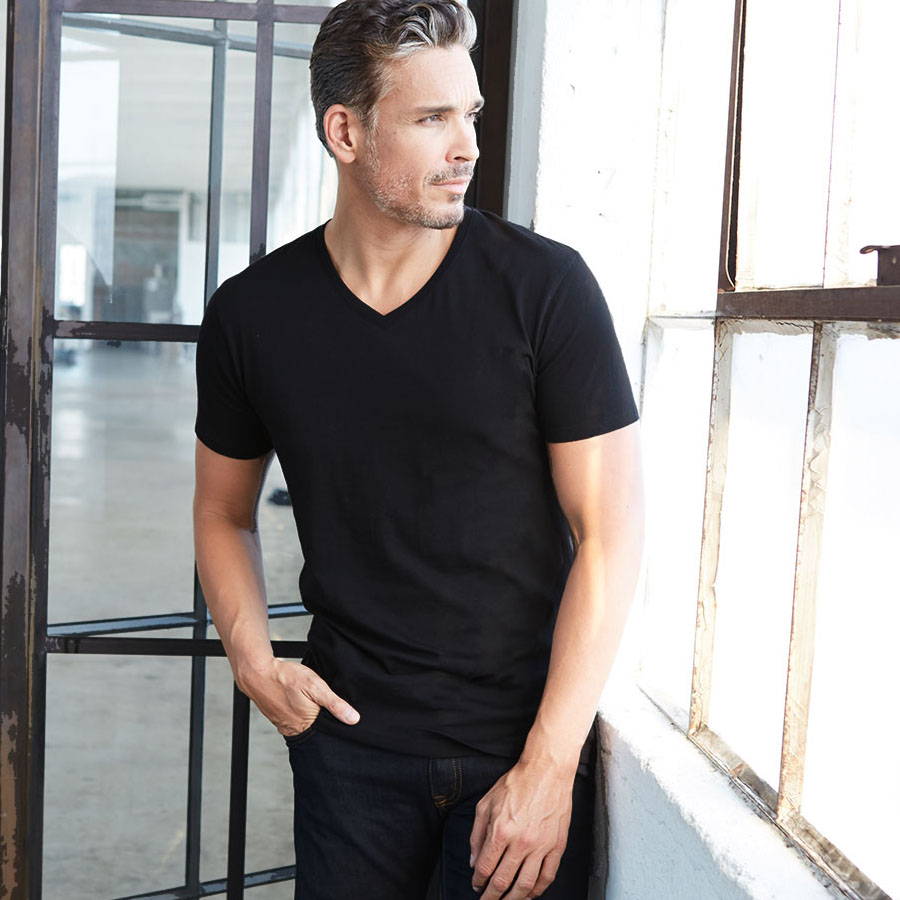 How many black t-shirts do you own that look like they belong in a washed-out polaroid? Fierri wanted a black t-shirt that stayed as black as possible for its entire life-span. There are two reason the fading is so minimal: the fabric's ability to absorb dye and making sure the best available dye technology is being used.
Fierri found a way to keep pilling at an all-time minimum. A unique weaving process reduces the pilling without adding cheap man-made fabric such as polyester, nylon, or spandex. These t-shirts are built to last and look great for years.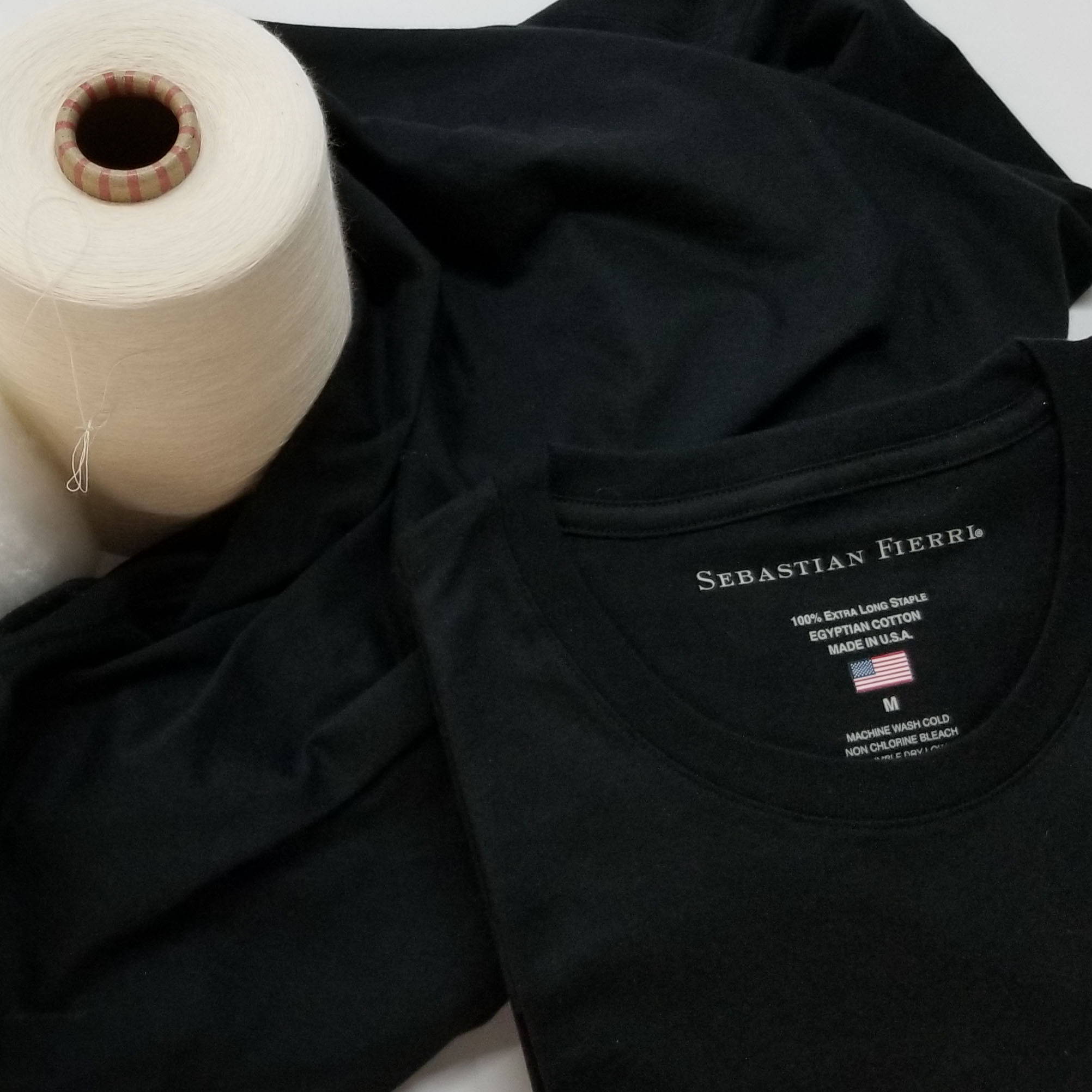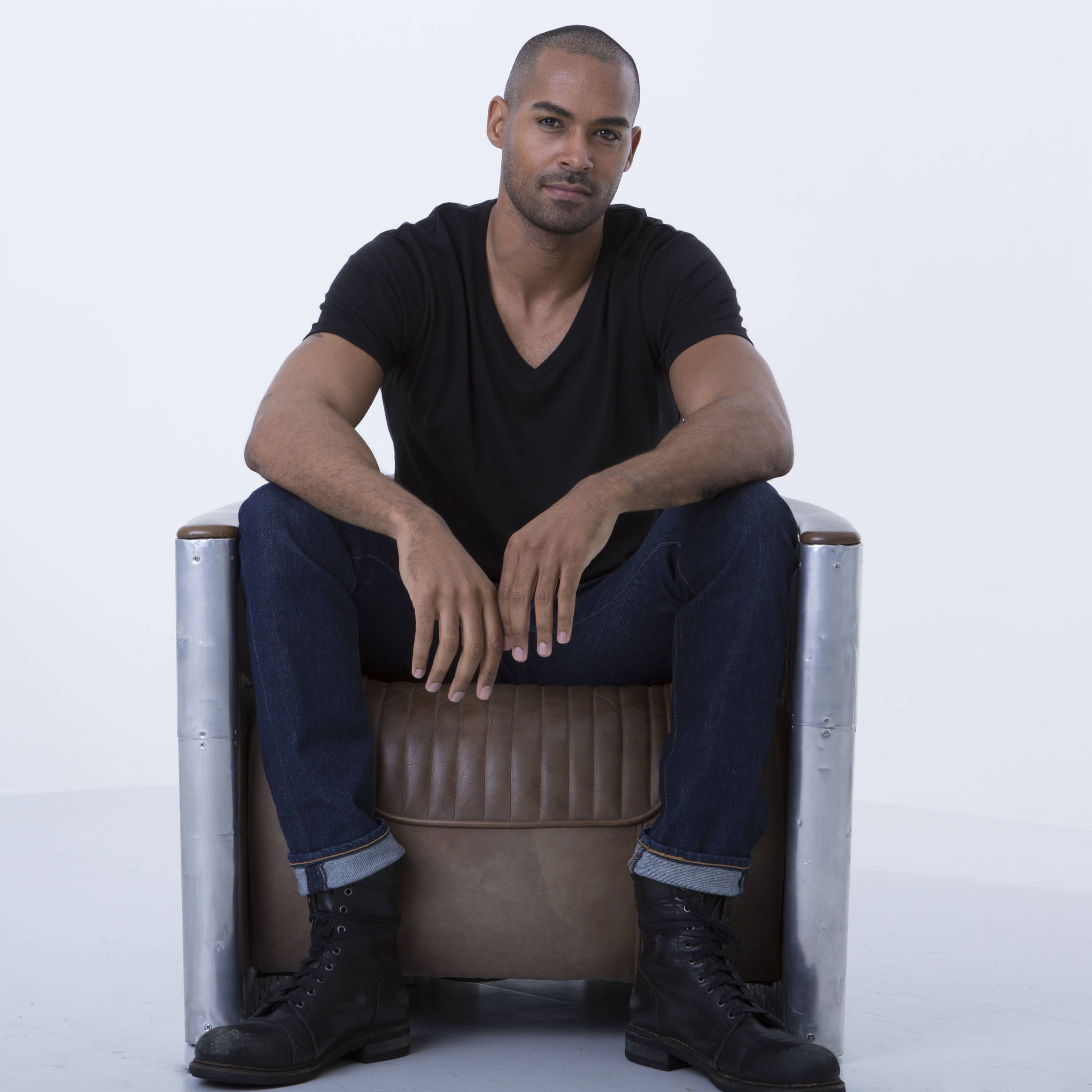 It's Designed to Shrink the Perfect Amount
Listen. Washing and drying t-shirts shouldn't be a death penalty. It only makes sense that your t-shirts can handle this extremely normal process. Egyptian cotton is strong enough to withstand a little water and hot air. Fierri designed their shirts to shrink to the perfect size (about an inch) after one wash. After that, they'll maintain their size and shape for years to come.
---