5 Reasons Why
Fierri T-shirts
Are The Perfect Gift
by: Kelly May - November 2018
Gift giving can be a major headache, so keep it simple this year. Get your guy something he needs and you can afford. Here are 5 reasons why Sebastian Fierri T-Shirts are the perfect gift for the man in your life.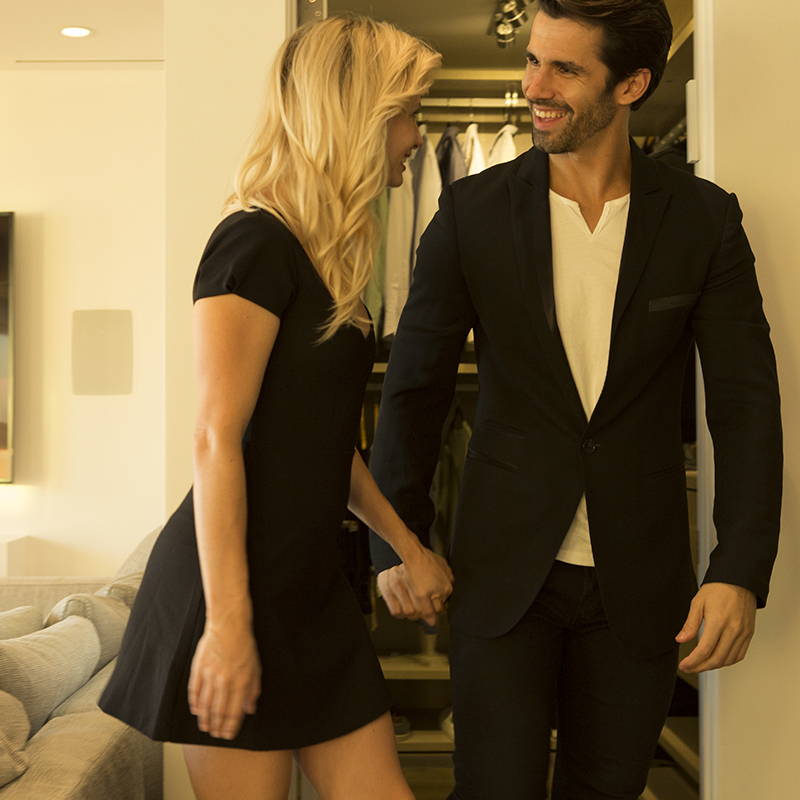 He'll Look Effortlessly Fashionable
T-shirts can make a guy look sloppy or lazy, but with the right t-shirt a guy can look clean, casual and down right sexy. Fierri's luxurious, Pima Cotton T-Shirts will elevate your man's style without making him feel uncomfortable.
It's The Gift That Keeps Giving
Most t-shirts fade fast and fall apart in the wash but Fierri's T-Shirts are made with Pima Cotton that uses Extra Long Staple or ELS. That means this premium fabric gets better with age while maintaining its fit and color. So don't get him something he'll forget about in January, get him a gift that will last.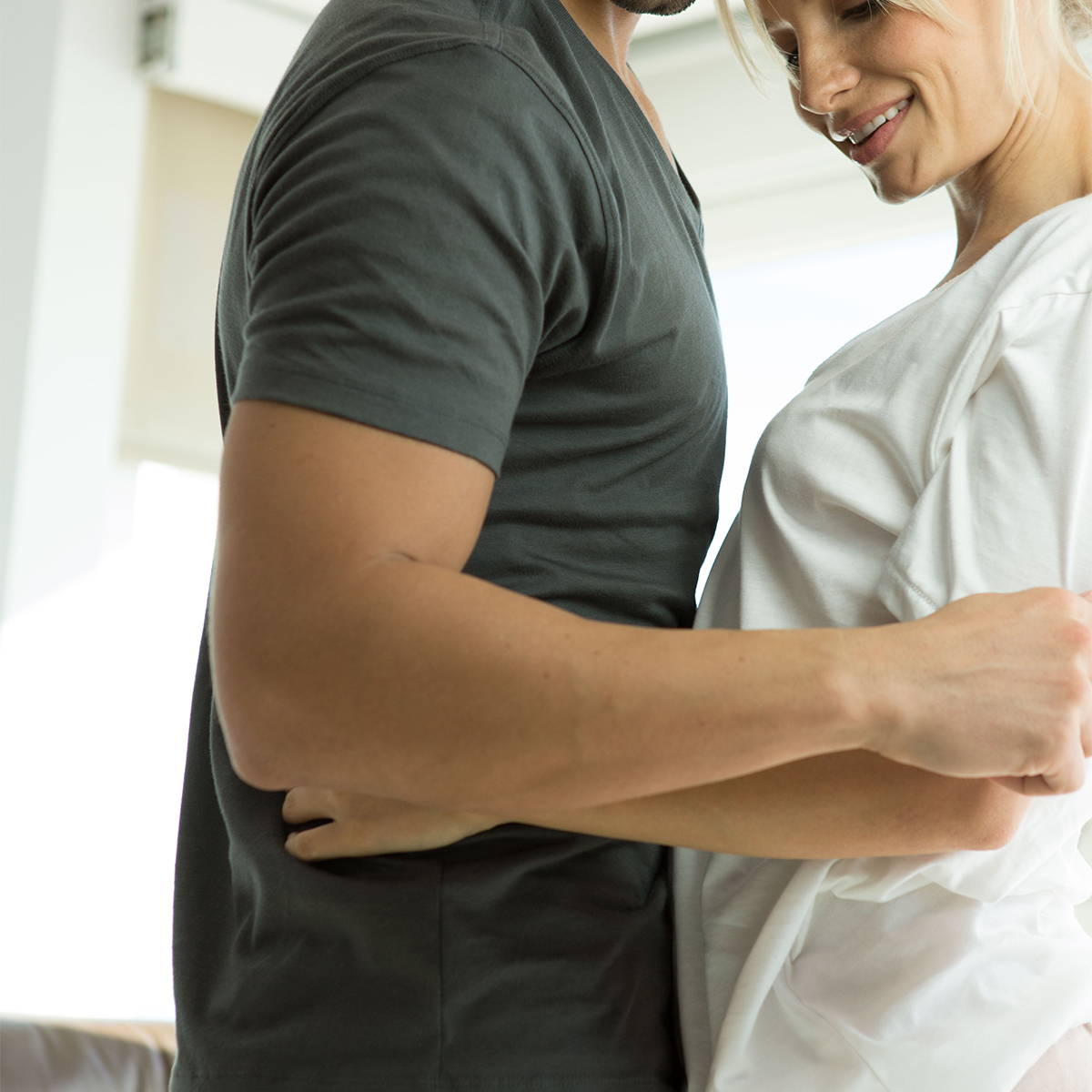 There is nothing more comforting than slipping into an oversized men's t-shirt. So here's your chance to make sure it's the softest, coziest t-shirt on the market because hey, you deserve it. Fierri T-Shirts are perfect for both of you.
Goodbye Pit Stains & Excessive Shrinkage
How many of his T-shirts are ruined with pit-stains and over shrinkage? Here's the deal, certain fabrics are knitted so tightly they promote sweating. Fierri uses a unique knitting process combined with ELS Pima to make T-shirts that breath and have minimal shrinkage. Now, he can wrap his arms around you without feeling self-conscious.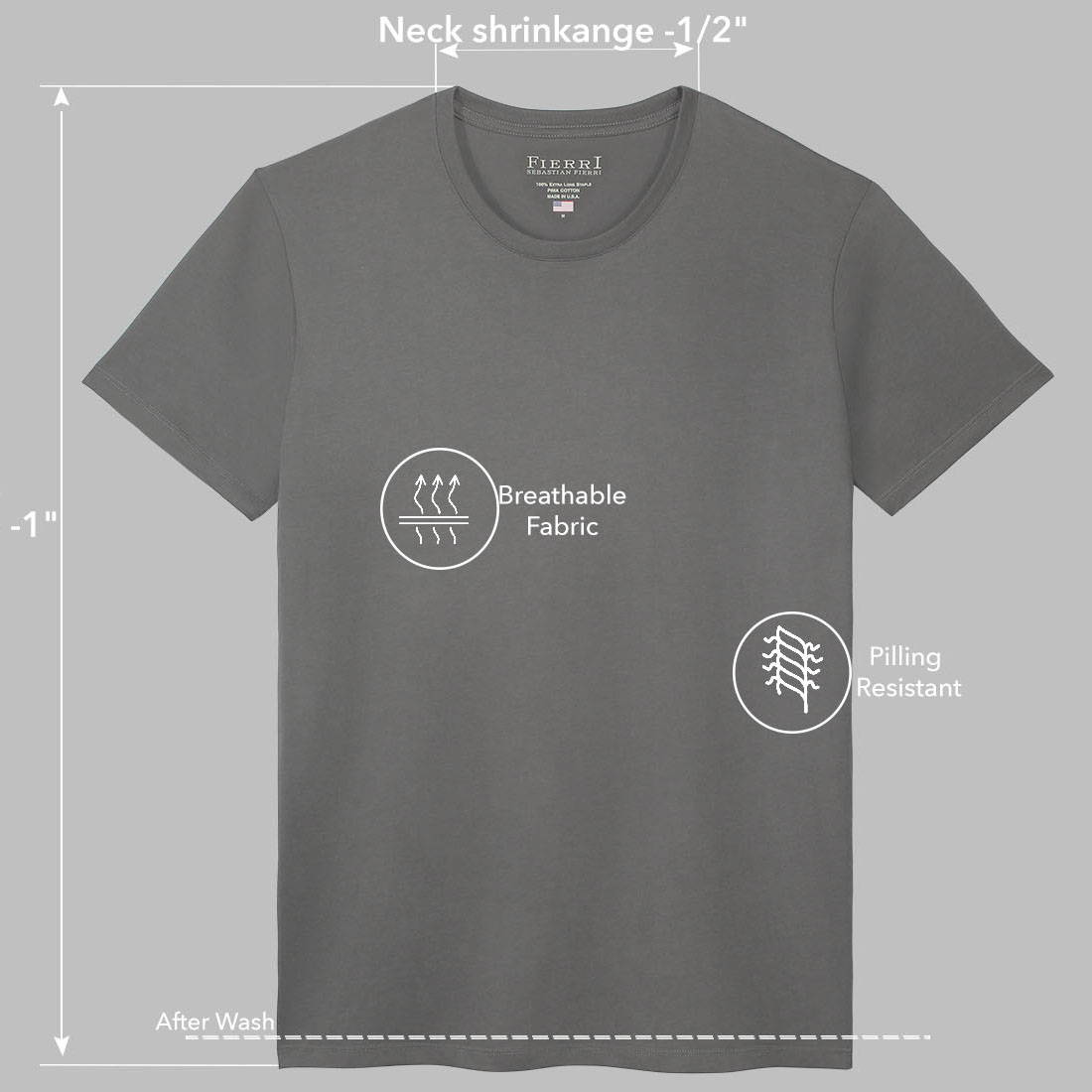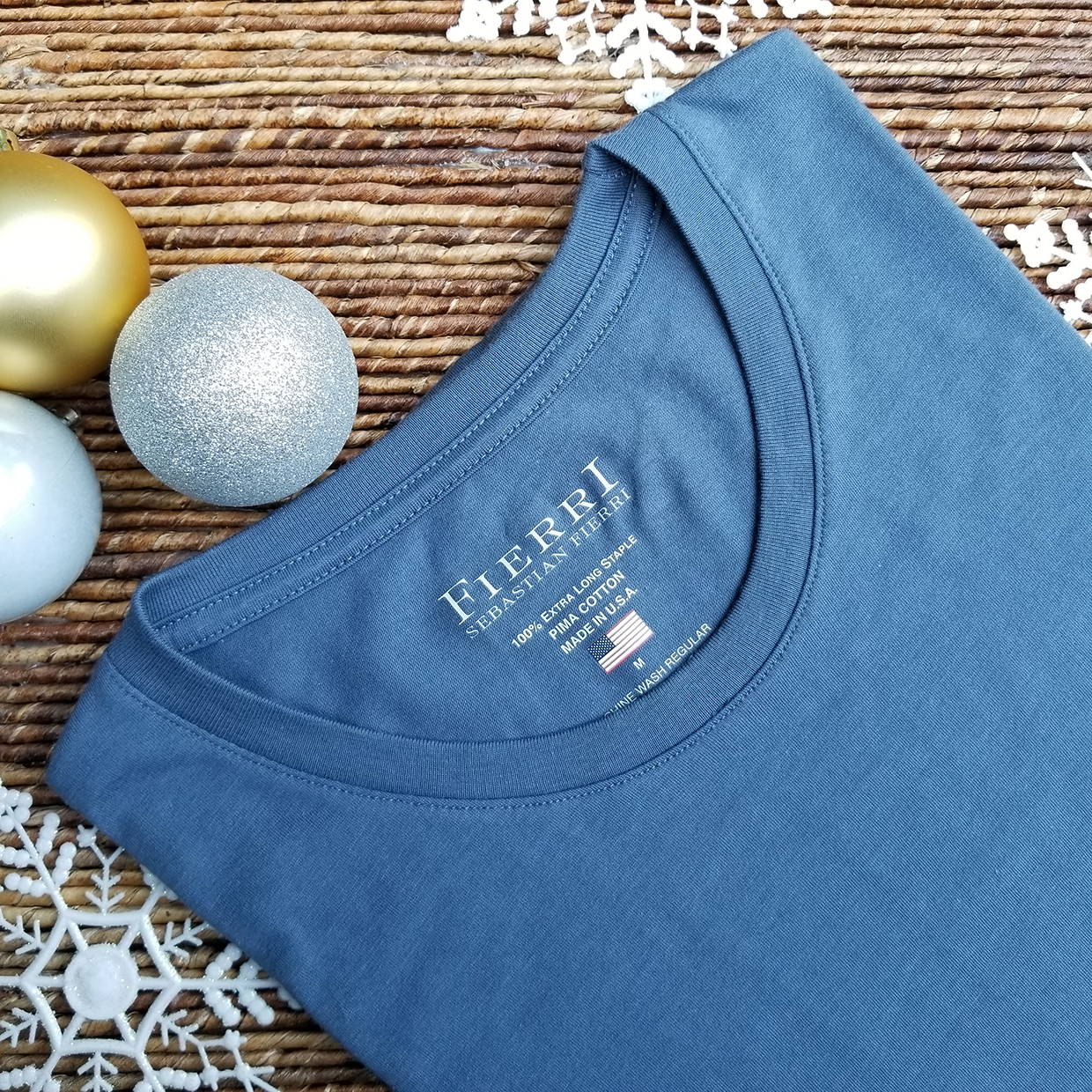 Fierri T-Shirts are the best bang for your buck. Luxury t-shirts cost a pretty penny but Fierri cuts out the middleman so they can offer you an affordable price. There isn't a single other brand in the country producing Pima Cotton tees for less than $18. With a price like that you can get every style and color.
The holidays can be hectic but they don't have to be, head over to Fierri.com to get the perfect gift for the men in your life.
Free Shipping. Free Returns. Free Exchanges.
---