7 Reasons Why Men
Are Obsessed With This
Premium Black T-shirt

By Matthew Stewart - 08.20.18
Every guy needs that perfect black tee, so it's no wonder why many brands are dying for that top spot. Sebastian Fierri is emerging as the clear winner with their E.L.S. Egyptian cotton tee. Let's dive into how this ultimate black T-shirt was created.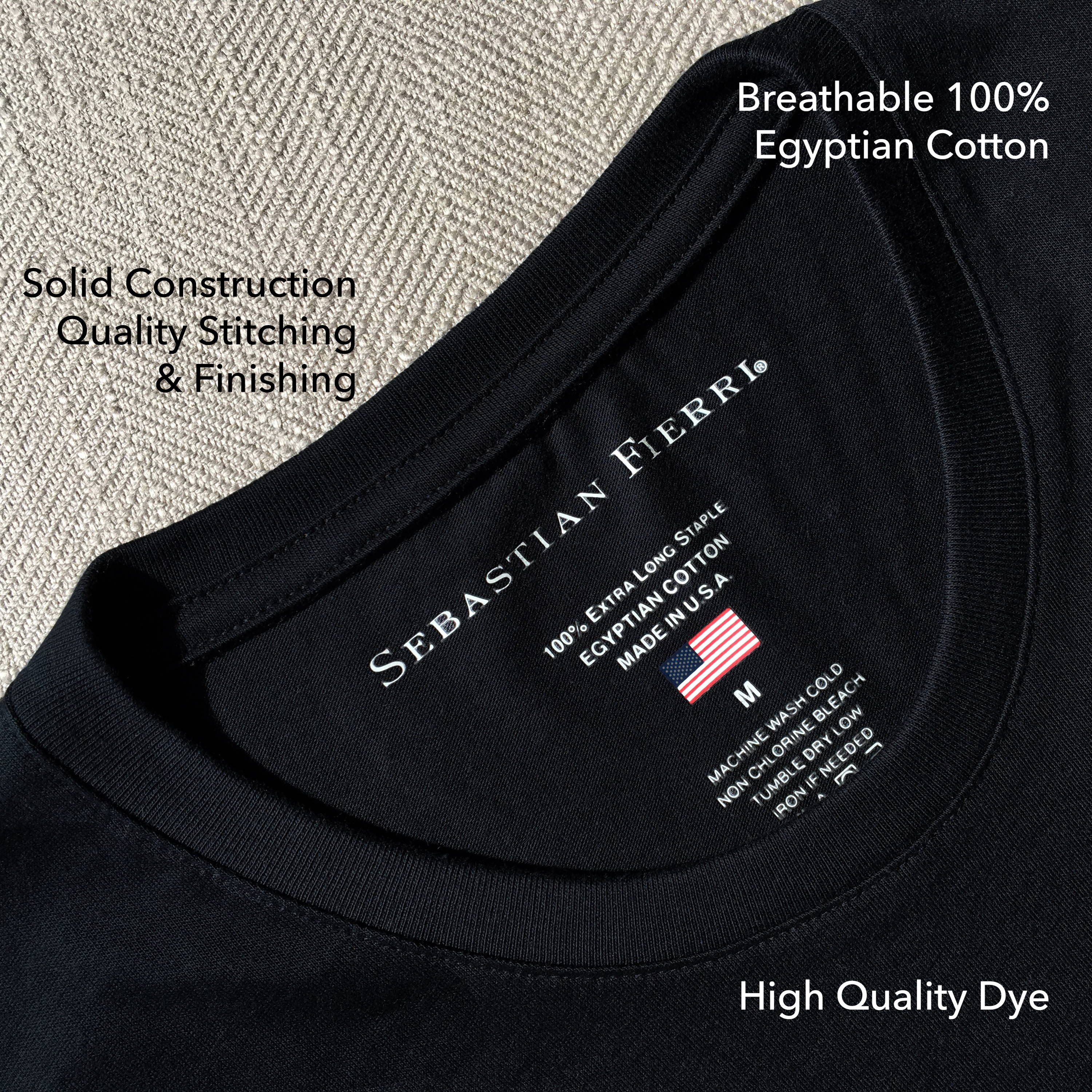 They use the best fabrics in the world.
Egyptian Cotton has long been the gold standard of super-soft bed sheets, but Sebastian Fierri is the first company to properly utilize its benefits for T-shirts. Without cutting corners with artificial, cheap plastic fibers like Polyester and Spandex (that only stay soft for a couple of washes), these Ultra soft T-shirts provide a natural stretch. That means it maintains its shape and comfortably moves with your body.
They're incredibly breathable.
Most shirts that claim to be "breathable" either have that fake, scratchy feel (with enough static electricity to light a small town), or they're so lightweight you can see right through them. These T-shirts found that perfect sweet spot thanks to a proprietary knitting process that allows for a super soft, lightweight feel that isn't at all see-through.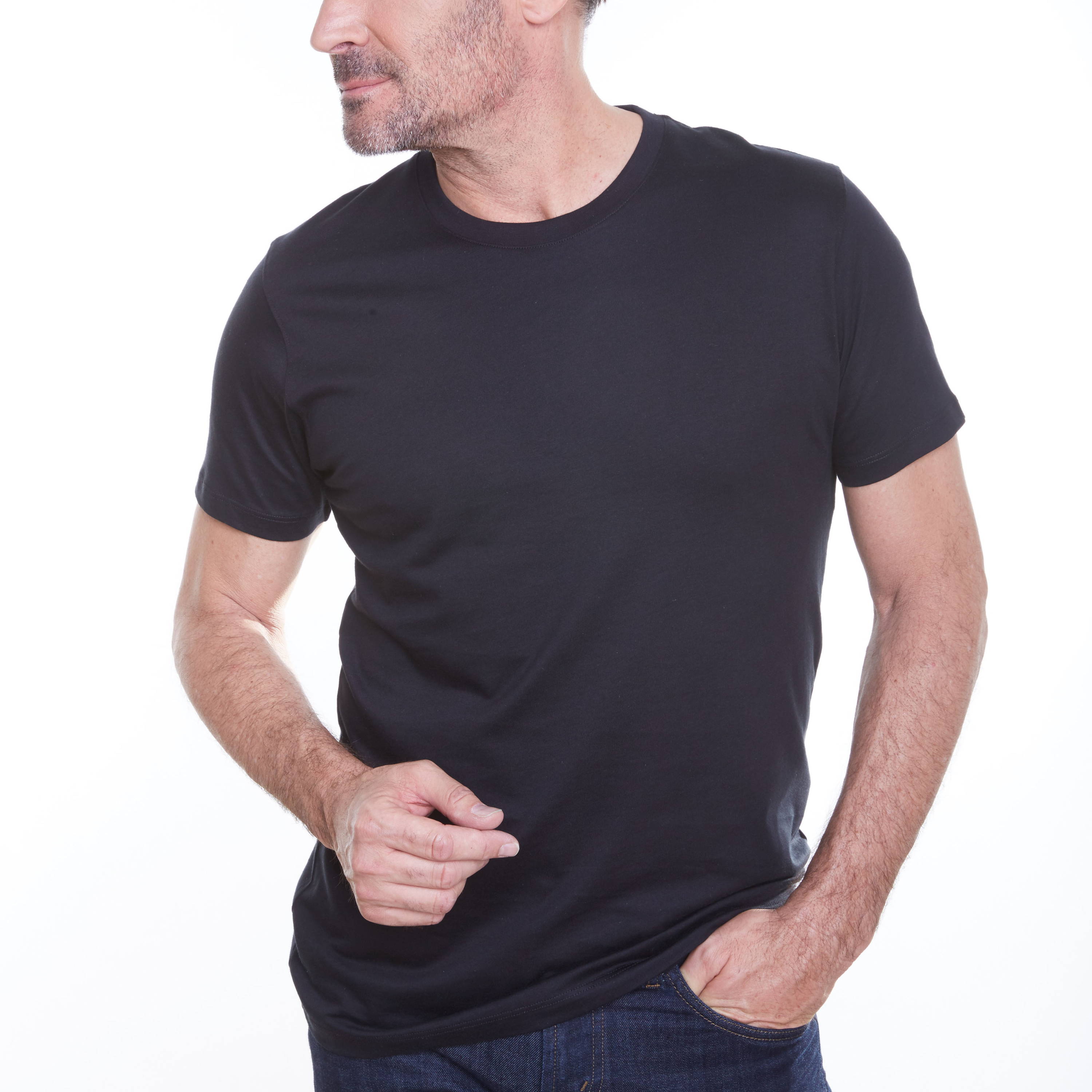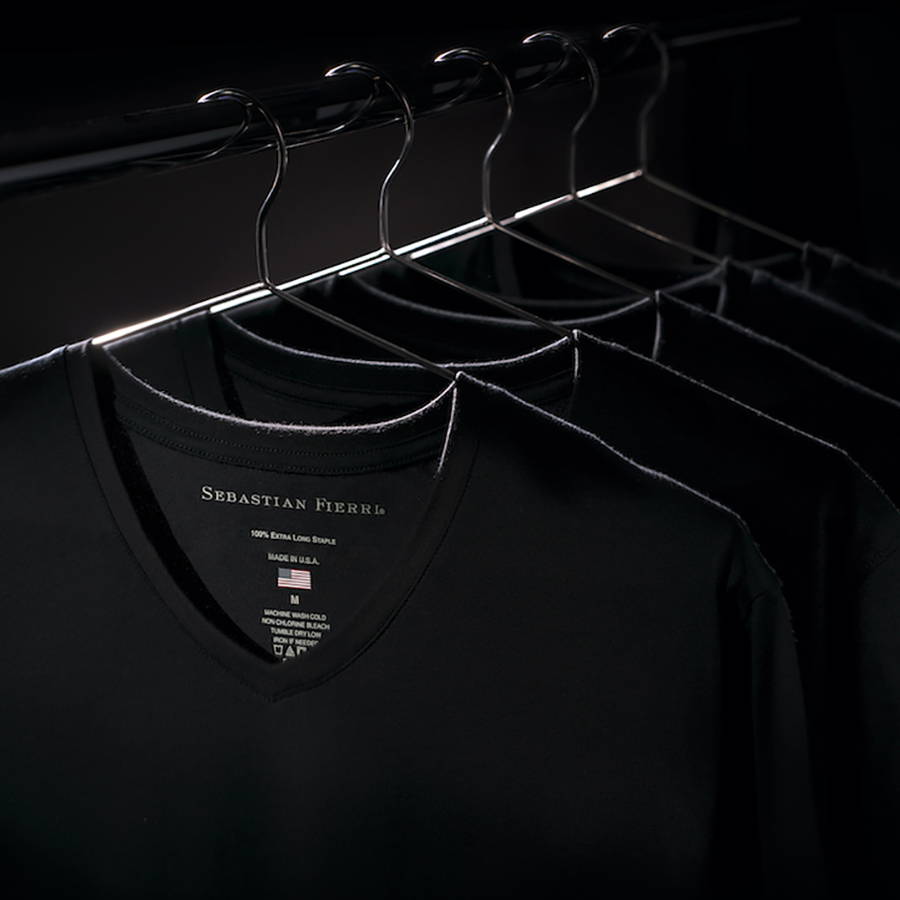 They actually stay black.
How many black tees have you bought that take on a charcoal grey color after only a few washes? That's because of cheap fabric paired with cheap dye. Sebastian Fierri uses a proprietaty dye process no one else can claim. Plus, they use the highest quality certified E.L.S. Egyptian Cotton which helps ensure it properly absorbs the dye so your shirts stay black as night for years to come.
You know the drill. You wash & dry all the other "premium" tees and after 7 washes they either over-pill, shrink, twist, feel like cardboard, or all of the above. Other T-Shirt manufacturers use shortcuts to make their new T-shirts feel soft, but they'll quickly fall apart after washing. They use cheap tricks like, Polyester, harmful garment dyes or an enzyme wash process that cause the fabric to pill, produce holes and become stiff. It took Fierri 2 years of research and development to produce a premium 100% Egyptian Cotton T-Shirt that stays cool & soft, and keeps it's fit wash after wash—all without using any shortcuts.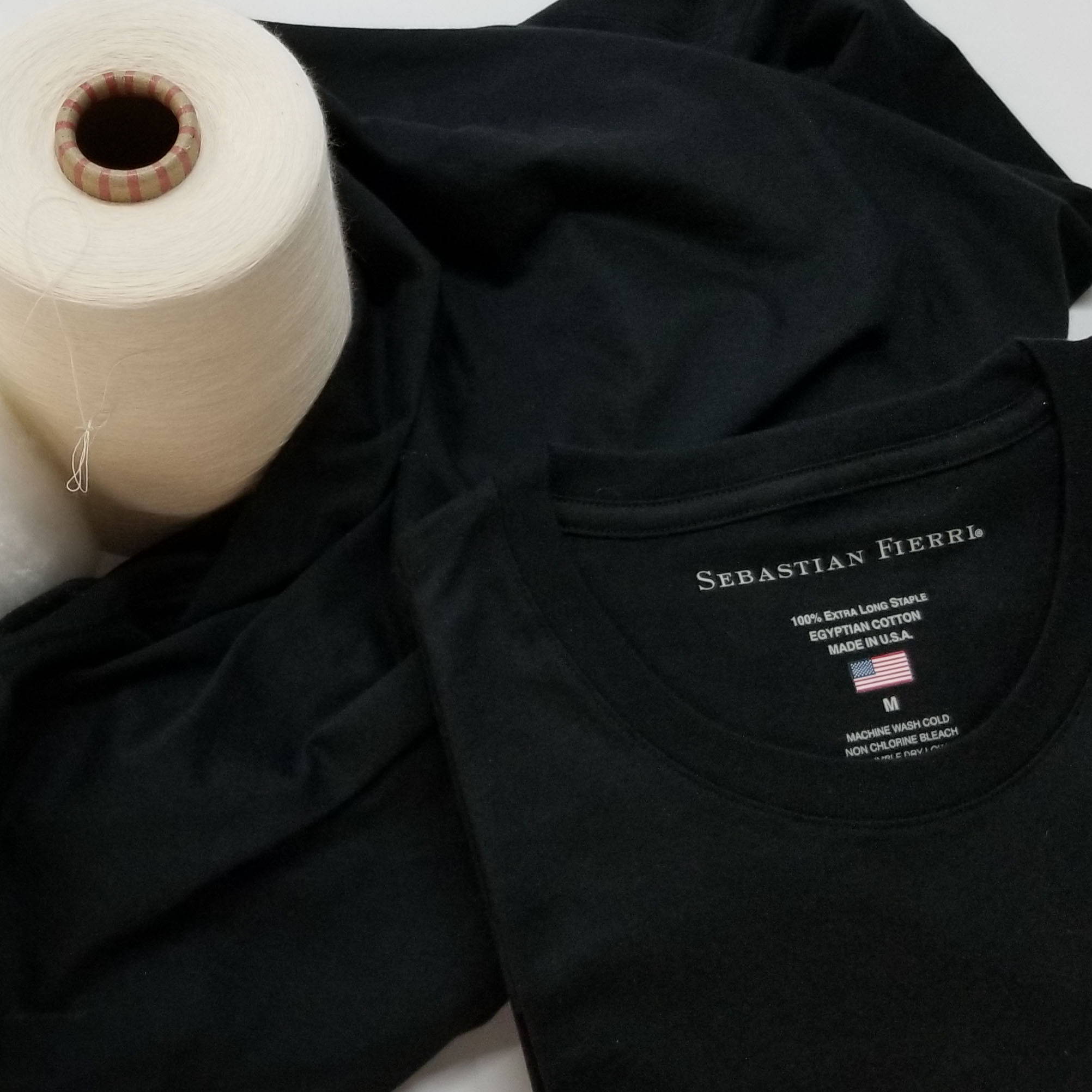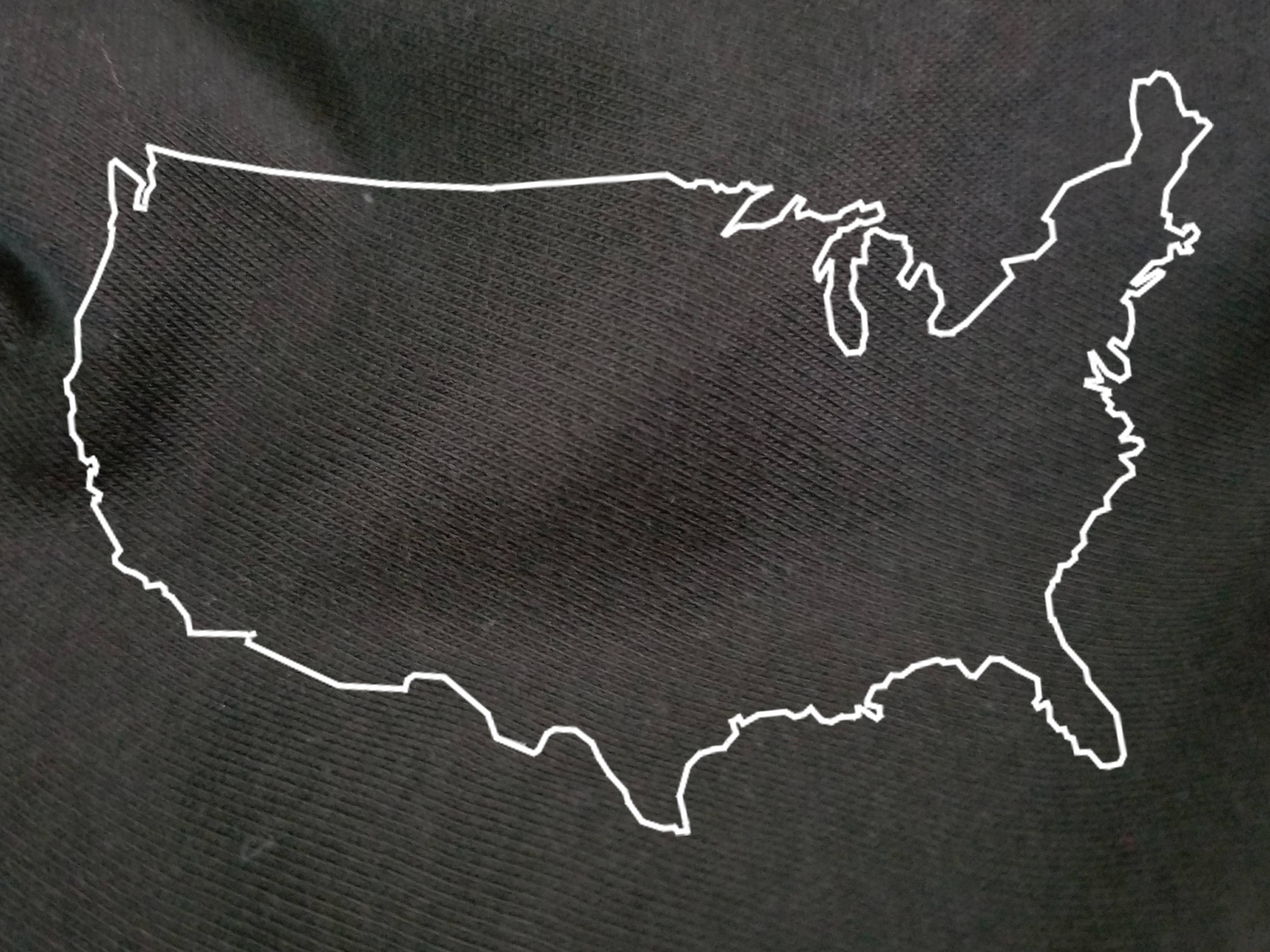 They're made in the U.S.A.
All Fierri T-shirts are made right here in the USA by Sebastian's hand-selected team of craftsmen and artisans. When it comes to quality, their attention to detail is second to none—from knitting straight through to packing. Seriously, this T-shirt has no match. Not even close
A true premium T-shirt will typically run you $50-$100. This is the first T-shirt of its kind to cost less than $30. This was done by cutting out all the middle men and selling it directly to you. Sebastian Fierri wanted to create the best black tee in the world and they wanted everyone to be able to afford it.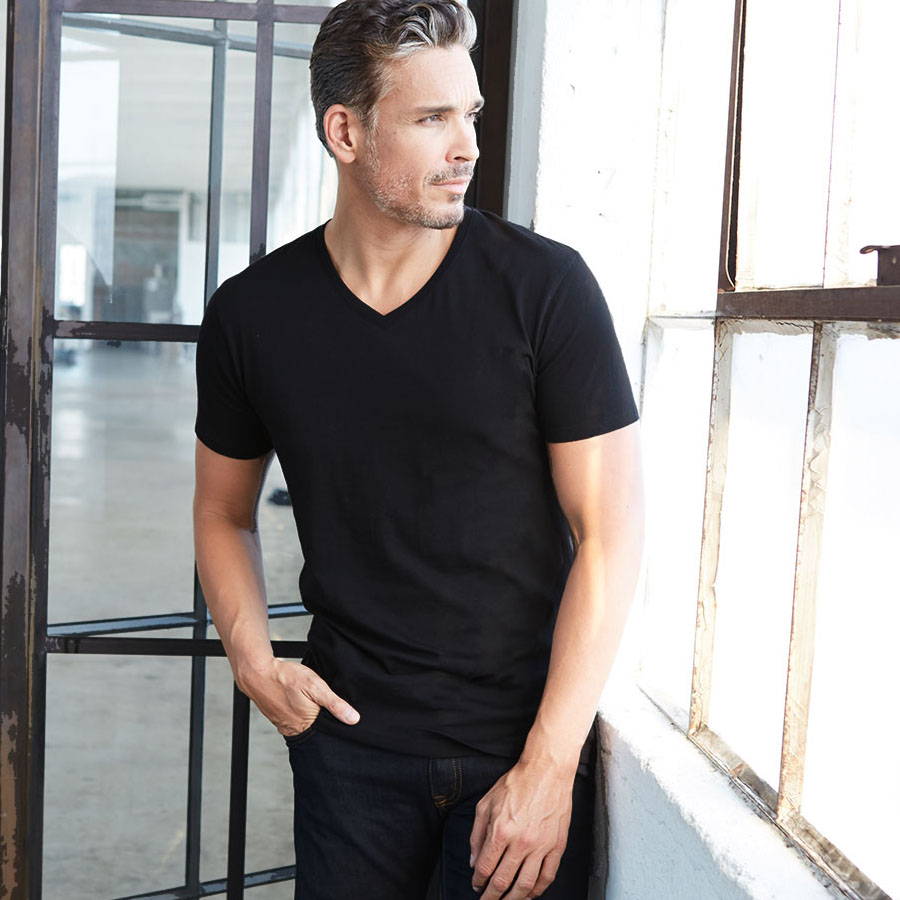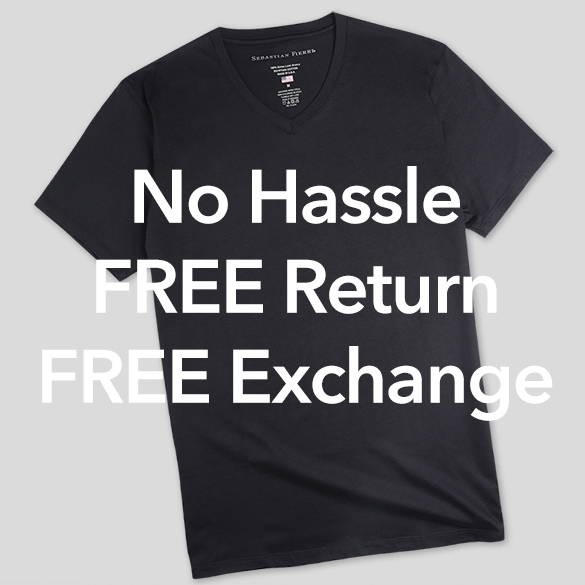 There's a full money-back guarantee.
If you're not 100% satisfied, Fierri will give you a full refund. No questions asked. Might as well give the guys claiming to have the best black tee in the world a shot, right?
---